autotest VIH® has been launched the 15th of September last year in France and the outcome is very positive:
- Over 140 000 self-tests have been sold to 11 200 pharmacies
- 2 000 self-tests are sold on average every week in French pharmacies
- More than 4000 pharmacies have installed a promotional kit for HIV testing into their shop.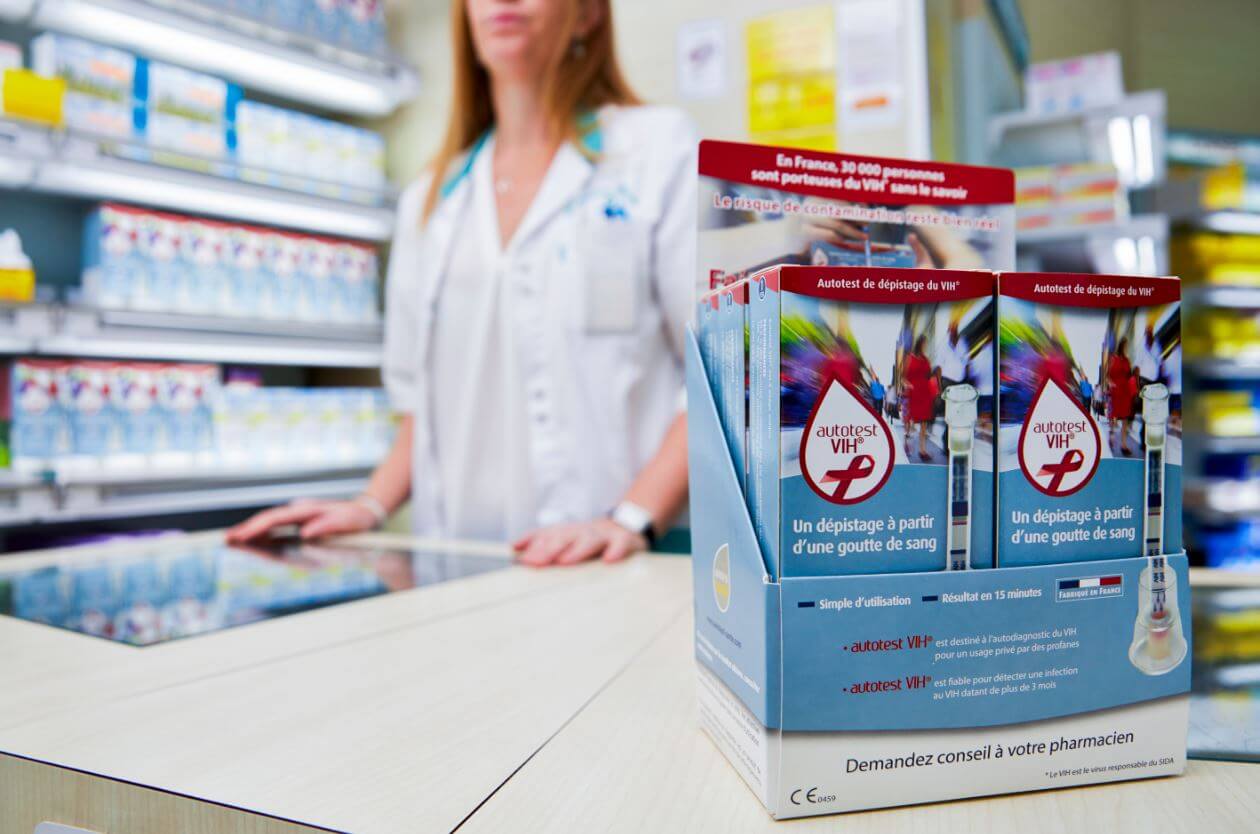 autotest VIH® in a french pharmacy
A survey conducted by an online pharmacy on its sales shows that the self-test affects a population that would not have detected otherwise. Indeed, for 40% of users, this was a first HIV test. Of those, 55% said they would not have gone to a screening center if the self-test had not been available in the pharmacy.
23rd of November 2016, it was Belgium's turn to host HIV self-test in its pharmacies. More than 1000 pharmacies had pre-ordered the product before its launch.
This Wednesday, November 30th, 2016, autotest VIH® is now available in Italian pharmacies.
And today it's available online in many different languages in other European countries through www.autotest-vih.eu
So what are you waiting for? Test yourself !